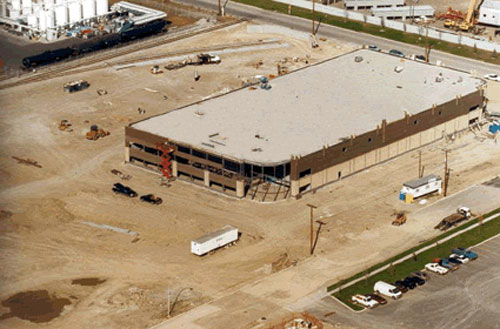 Barrier Systems Inc.
♦ Barrier Systems Inc was incorporated in 1989, specializing in commercial and industrial flat roofing and related sheet metal.

♦ This experience has allowed us to excel at customer service and to assist general contractors, architects and building owners with high quality and smooth completion of their projects.

♦
We are fully equipped with the latest equipment for efficiency, safety and quality for any sized project and are manufacturer-approved applicators for extended long-term labour and material watertight warranties.

♦ For Ballasted EPDM roofing systems, our Equipment includes hydraulic powered gravel ballast and material elevator lifts, all roof top powered equipment and parapet safety railings.

♦ Our experience ranges from EPDM,TPO,PVC,SBS,BUR and metal panels.


♦ For existing roof systems we can provide Roof Inspections, Roof Maintenance Reports and Roof Repairs.


Please take this opportunity to look through the Various Projects section of our site. There you will find a sample of our roofing projects and their roofing systems that we have installed.